The Challenge
Official negotiations to reach a worldwide climate agreement have come to a standstill as far as the United States is concerned. Meetings in November 2000 in the Hague, Netherlands adjourned without binding governmental commitments, and the administration in Washington, D.C., announced that the United States would not sign or support the Kyoto Protocol to limit greenhouse gas emissions. Since then, European governments have reached a measure of accord with other countries around the world, but the country providing the largest single contribution to global atmospheric carbon emissions has declined to join with other countries to commit to reducing those emissions.

Despite stalemate on this issue within the United States government there is a growing sense of urgency that something must be done. It is now clear that global climate change will affect the entire human community, engendering large scale and profound adjustments in human social, economic and political organization in the years and decades ahead. For this reason responsible scientists and informed citizens in the United States are recognizing the urgency of fashioning new mechanisms to foster open discussion and inform public understanding of global climate issues.

Voices from Europe, India and the Third World have made it clear as well that there is a need for a stable, reliable, and internationally respected forum to continue a wide range of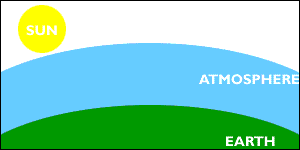 climate talks. Governments may be reluctant to take the lead on these issues, but other important social institutions are responding to the global challenge that climate change represents. Universities, civic organizations, business and environmental groups each bring a range of legitimate concerns and unique insights to the climate debate.
The challenge we face as a human community is two-fold. First, we need to establish reliable and credible mechanisms to foster the wide scale dissemination of the growing scientific knowledge about our global climate condition and its social and public health implications. Second, in the absence of governmental leadership within the United States, institutions of civil society need to forge new platforms to foster and sustain responsible climate talks.
The Response
In response to this challenge several research uniersities propose to come together as partners to convene a joint Climate Talks Project. This project is designed as a multi-year collaboration between these universities to foster and sustain public discussion of global climate issues, problems and concrete solutions. Other universities, non-governmental organizations, business groups and citizen's organizations will be invited to join The Climate Talks Project as their participation is appropriate.
The Climate Talks Project will convene monthly seminar sessions during the academic year, starting in October 2001. The objective will be to update participants through the Seminar sessions and a supporting web-site on the latest scientific evidence concerning climate change and its likely social and public health impact. Further, the Seminar will serve as a means to share the growing information about the practical initiatives that are being launched around the world to cope with climate challenges. At this point when it seems official negotiations are not materializing, it is all the more important that institutions of civil society sustain and extend public discussion of the challenges before humanity. The Climate Talks Project will provide an important platform and vehicle to maintain informed and serious exchange between all parties on these serious issues facing humankind.
A particular effort will be made to provide a forum through the Climate Talks Seminar Series for voices from European and Third World scientists, citizen groups, and non-governmental organizations to help expand public understanding of global climate problems and proposed solutions.
Further Resources:
Proceedings and support material for each of the monthly Climate Talks Seminar Series are made available through the links listed by each Seminar date posted below. This website is intended to serve as a vehicle for continuing exchange between participating institutions and a research platform for both scholars and citizens. In the right hand column links are provided to the official United Nations organizations and the Conference of Parties (COP) meetings and documents relating to the Framework Convention on Climate Change. In addition there is a constantly updated headline list of recent stories related to all aspects of climate change as well as a more particular link to recent stories related to the Kyoto Protocol provided through the Yahoo Intenet search engine.
On a global level, a link is provided to the Climate Change Campaign of the international non-governmental coordinating group known as OneWorld.Net. In addition, a link is provided to UN Wire providing daily updates from the United Nations Foundation. Finally, in order to encourage local action on these important global issues a link to the calendar of ongoing events -- published and updated weekly by the Cambridge Climate Coalition -- is provided at the bottom of the right hand column.
---

BBC Webcast
Tuesday, 26 March, 2002, 14:22 GMT
Global warming: Are we doing enough?
A 200-metre thick Antarctic ice shelf larger than the American state of Rhode Island and weighing 500 billion tonnes has broken apart in less than two months.

Experts say that this might be an indication of a strong climate change in the Antarctic.

In 1998, researchers from the British Antarctic Survey predicted that several ice shelves were doomed because of rising temperatures in the region - but the pace with which events are developing has shocked them.

Some experts say that this was a "purely natural phenomenon". Others suggest that the break-off might have been caused by global warming and warn that if the Kyoto agreement is not implemented, more similar events could be expected in the future.

The Kyoto protocol on combating global warming nearly collapsed last year when the US decided to pull out of it.

Do you think that global warming is a real threat? Are governments doing enough to combat it?

---
New Initative:

On February 1–3, 2002, Consensus Building Institute and Rocky Mountain Institute convened approximately 25 distinguished energy experts from the public and private sectors for the NEP Initiative Workshop outside Washington, D.C. Using the Assessment as a starting point, those experts sought consensus on the answers to these questions:


What overarching goals and principles should guide national energy policy?
What specific policies would best support these goals and principles?
What package of policies might help resolve contentious issues and reduce the risk of impasse on national energy legislation?

The resulting Report of the Industry Experts, as well as the National Energy Issues Assessment will be circulated to interested Members of Congress, energy constituency leaders, and the media.

---

[Click title for full NYT Editorial text.]

[See: NYT, June 3, 2002 - Climate Changing, U.S. Says in Report
By ANDREW C. REVKIN
See also: EPA's Climate Action Report - 2002 ]